25th November 2018
"Deja vu"
Has been awarded at the "ND Awards 2018" with an "Honorable Mention" in the Abstract category
06th October 2018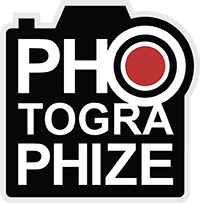 It is official, from today I have the great honor of belonging to the group of "Featured Artists" in the prestigious Gallery www.photographize.co based in New York.
This gallery is characterized by the high quality of the artists that appear in it, as well as by the high standards of quality that curators demand to select an artist and incorporate it into their list of "Featured Artists". Also, something that has been very important for me, the evaluation of the work as a whole, not just one or two photos, but everything that can be contributed, either on your own website or in one of the many photo galleries that today are online. Not in vain, in 10 years only 97 artists (now with me 98) have been selected all over the world to join their gallery permanently.
Proof of this is that in the ten years that it has been online, it has become one of the most important international artist promotion galleries, with almost two million followers in Facebook and thousands in other social networks. Art promotion is incredible and its contribution to the promotion of art in all its visual aspects is magnificent.
I can only thank the entire Photographize team for the patience they have shown in the multiple emails we have exchanged, the personal and human treatment received and, of course, for having selected me to be part of their portfolio of "Featured Artists".